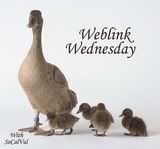 Birdwatching with Your KIds
We love our wildflower garden, not just for the beauty it provides but for the bounty of wildlife that call it their buffet, their shelter, and their playground. It is such a joy to teach the kids to be still and observe. Nature is the best teacher! Here are some web sites on the topic.
http://10000birds.com/how-to-get-kids-excited-about-birds.htm
http://www.birdsource.org/gbbc/kids ( out dated but has lots of fun activities)
http://home.howstuffworks.com/bird-watching-projects-for-kids.htm/printable
Looking for some craft ideas? Check out my tightwad tuesday post below.