Last Sunday was my birthday. Hubby presented me with beautiful flowers and a wonderful homemade surf and turf dinner with all the fixings. The kids blessed me with new clothes , purse, and a favorite shampoo.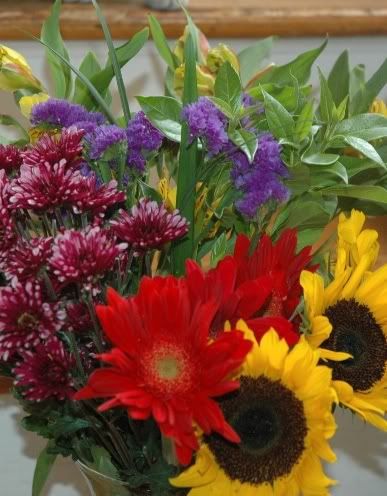 Here are a few shots from the garden this past week.
Here is just another cute animal moment at our house. The bird loves the cats and chats with them and actually plays with them.