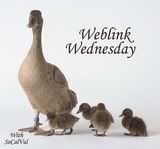 Just a whole bunch of links one homeschool mom has compiled. They are organized by subject. Great list!
http://www.withlovefrommom.freewebpages.org:80/
Now this one is odd for me! It is on Classical Education. If I told you I was researching to see just what is a classical education, would you believe me? I have homeschooled for 17 years and not really known what the term "Classical Education" means! Come to find out I actually do a bit of it! Anyway here is a great site on Classical Education.