Hello Ladies! I hope you are all finding ways to reach your goals. I am slow at the quilt goal but I did get one square done. I am not pleased with it and may take it out....yes I have already done that a few times. My hand sewing is not what it use to be. Nor is my eyesight!
Anyway here is what I have done. The photos are not the best. Something I am doing wrong with the flash.
8 inch by 8 inch soft cotton cloth. Most folks use muslin. I wanted something heavier.
This is what you end up with after 2 seams and folding. The long seams are stiched by machine. Everything else is done by hand.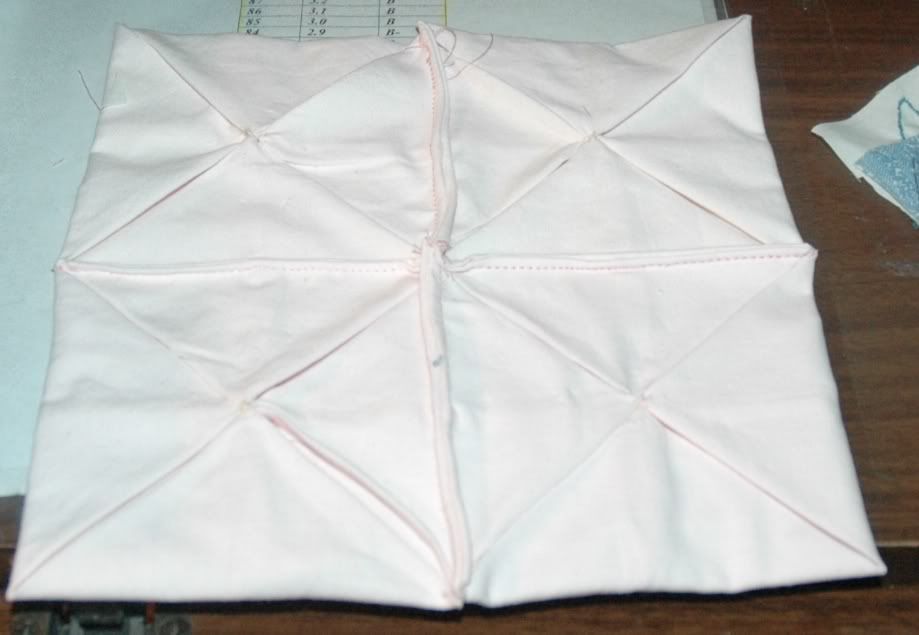 Four squares sewen together.
One finished patch. The butterfly was made by my 12yo for her sister.