Early valentines gift from Hubby.
The sunflower tablecloth is one of my new ones made from the free fabric.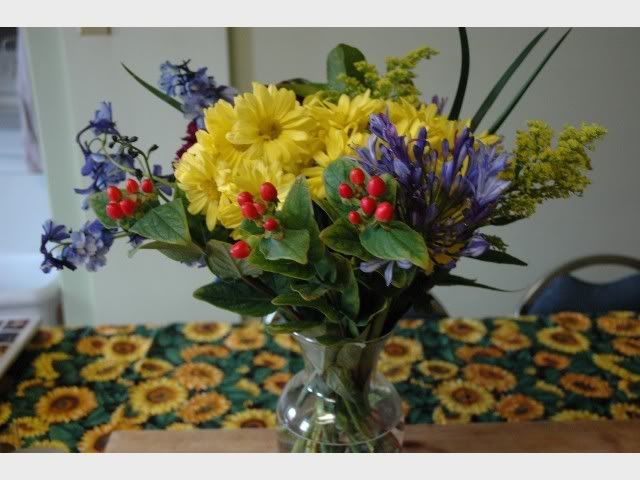 Three bags of clothes that are now too big. It was great to clean out the closet.
I paid 28 cents for this basket. I am going to make a knitting basket out of it.
My knitting buddy.