Many of you have ask "Where are the pictures of all these fabulous thrifty finds you keep talking about?" Here they are!
The dresses. Mine needs altering to fit my changing figure. DD1 dress needs altering. ( length). Promise a photo of all of us in them before the wedding.
The gal loves red! She looks great in red.
Shoes! Shoes! and More Shoes! Now that their feet have settled on a size its fun to find a bargin. ( you can read previous post to find out just how fabulous a bagin these shoes are!) The grey ones are todays thrift store find at $2.98. DD1 says they are super comfortable. They retail for $16.00. BTW two pairs of the shoes are mine.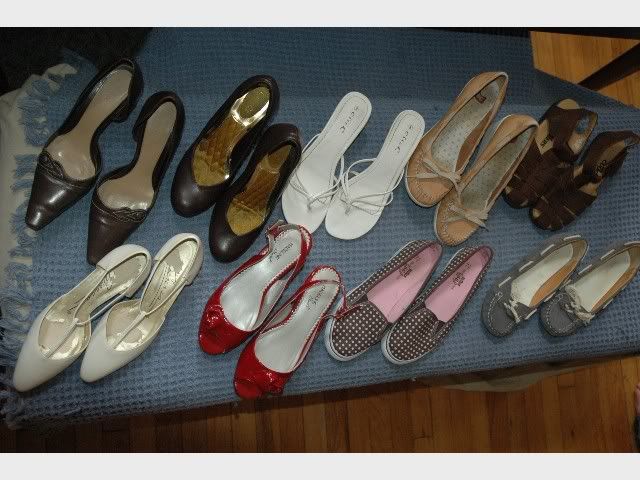 Here is that awesome Kate Spade purse!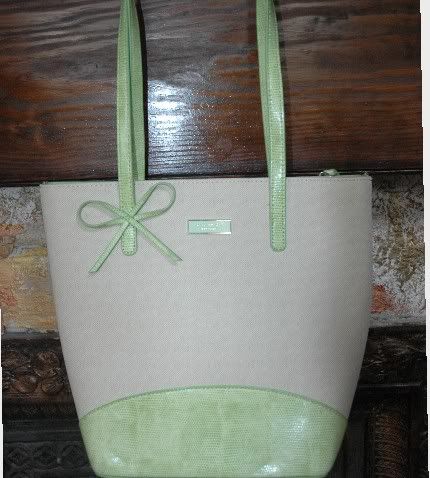 And what do homeschool gals do when mom and dad are away for the day? They create! Here is an awesome art bag and brush holder made by dd2. We frequent the art museum and she needed something that fit all her supplies. All materials to make the bag were free. The chair the bag is on was also free. We got ten of them!
DD1 created this adorable bag! ( her own pattern) All the materials for this bag were free.
Last but not least...Its time for the PINK to go. Sad for this momma who spent many hours ( many years ago) painting this room out for then much younger gals. Its what they wanted 6 years or so ago! Now with both brothers moving out ( insert tears here) the gals will each have their own rooms. They are saving money for paint, new bedding, throwrugs, and curtians. DD1 has already purchased new bedding. DD2 found an adorable bedspread for 6.00 at the thrift store. ( she waited a long time for it to come down to half price! ) So stay turned in the fall for fabulous decorating updates. The dresser has been white, blue, yellow and pink. It was my oldest childs. The gals no longer want it. ( even if I change the color!) They have a beautiful hand me down antique dresser. They also have their eyes on one of their brothers dressers. It will probably go to the attic and be used to store stuff in. Growing up is so hard.....for me.