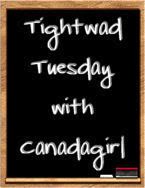 More thrifty fun stuff!
My daughter found a pair of brand new ( tags still attached) Route 66 tennis shoes at the thrift store for $4.00. That is more than I like to spend but since she is babysitting and earning her own cash it is up to her. She saved nine dollars.
I found a 1918 book in the "free" box at our local homeschool book store. The Winds of Chance by Rex Beach. You can read about him here. http://www.online-literature.com/rex-beach/ You may reconize him as the author of The Golden Hourd.
The book itself is in bad condition and not worth much. ( about $4.50) New versions of the book sell for 90.00 and up. The book has some cool signitures from previous owners. I looked up one of them and found them to be a long standing family in our community. We love old books so this find was awesome.