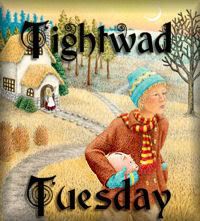 I found this on a yahoo group I belong to. Planning on giving it a try.
Antibacterial Bathroom Cleaner

Ingredients:
1 cup baking soda
2 tablespoons (or more) liquid soap
2 teaspoons tea tree essential oil
1 teaspoon peppermint essential oil
1 tablespoon white vinegar (optional)


Blending Procedure:
1.Measure the baking soda into a bowl with a tight fitting lid.

2.Add approximately 2 tablespoons of liquid soap (either regular dish washing soap or a natural brand of liquid soap such as liquid Castile soap).
Mix well to create a paste-like consistency.
If you need more liquid soap to do this, add it a little at a time until the mixture is like a paste -- pliable but not soggy.

3.Once you have a consistency you feel like you can work with, add the essential oils and mix well again.
The addition of vinegar last helps to boost the cleaning power.

4.To use, scoop out a little of the cleanser and use a sponge or other cleaning tool to gently scrub your tub, shower and sink surfaces.
A little goes a long way and the antibacterial effect of tea tree gives you extra peace of mind.
I cleaned out my fridg freezer and chest feezer this week. Found some lost goodies ( pork roast mostly) and enough meat to do two weeks of meals. ( even though both freezers looked emptyish. You all know I love to plan meals ahead. In my search for new to me recipes I found this wonderful food storage site. It has a recipe index. Lots of recipes for using what you already have on hand. Very frugal ideas.
http://frugalabundance.com:80/frugalfoodstorage.htm
The Christmas Box. I talked about this in my weekly wrap up but wanted to share here too. I am enjoying keeping a notebook, hunting for treasures, and wrapping and labling them as soon as I find them. It is my goal to purchase or make a treasure for everyone on the list long before the holiday season. So far I have found five brand new gifts for 1.50! I have two gifts in the making using scrap fabric and materials on hand. I will try to post a photo soon.
Here are some sites with easy to make gifts ( good for kids and family to make together)
http://familycrafts.about.com/od/giftstomake/tp/HomeMadeGiftIdeas.htm
http://www.getrichslowly.org/blog/2008/11/13/a-do-it-yourself-christmas-34-great-gifts-you-can-make-yourself/
My goal is to make a gift each week with the kids. ( or at least get them started!)