This post is about gals being gals! When the girls were little we would often go to the shoe store just to try on shoes and walk in them. You know the fancy high heel ones with all the glitz.
Now we go to the store and try on clothes,,,just for fun. The other day we were at one of our favorite thrift stores and the gals wanted to try on the beautiful array of brides maids and formal gowns they had. It was a lot of giggling and just plain fun. They found one they both fit in and they both loved. It was a bit pricy so we put it back.
I just could not get the dress off my mind. It was lovely! So next day I took hubby with me and we got the dress just because.
While we were there hubby spied a treasure. This is something our youngest daughter has been looking for for a very long time. I also have been on the lookout for one for each of my gals.
Isn't it a beauty? Hubby ask the clerk if she could possibly give us a better price and she said yes! We got 25.00 off the price!
The chest is a 1945 model which sold for $49.00 brand new. Its in good condition. Needs some veneer repair. We are told this is a simple repair. The inside is in excellent condition.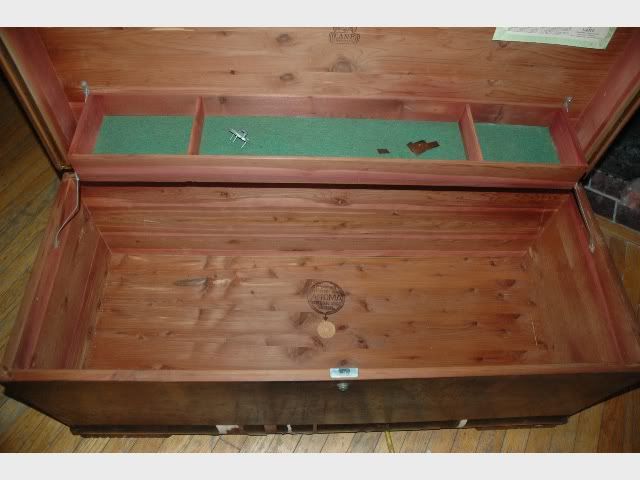 Here are some 1945 adds with Shirley Temple and this model of Lane Cedar Chest. Arn't they fun!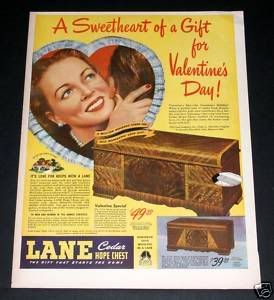 And this is what gals do with it!
So whats all this have to do with teens...well just go out and be silly with them. Do something that they want to do. Follow your heart and enjoy. They will not bore you or disappoint you! It will be a good time and you will indeed learn some wonderful things about your teens.