A few years ago we made "geodes" using various household compounds. It was so much fun.
Here are a few sites with lots of ideas for making crystals.
http://www.thehomeschoolmom.com/teacherslounge/articles/easy_crystal_experiments.php
http://www.home-school.com/forums/viewtopic.php?t=3123
http://chemistry.about.com/od/growingcrystals/ht/epsomcrystal.htm
http://chemistry.about.com/od/crystalrecipes/Crystal_Recipes.htm
We used egg shells and different solutions of : salt, epsons salt, borax, sugar, soda, and a mixture of all of them. It takes time for the water to evaporate and the crystals to form. We put food coloring in ours so we could see the crystals better. We also made rock candy...but it seems we did not get any photos of it! Must have been eaten!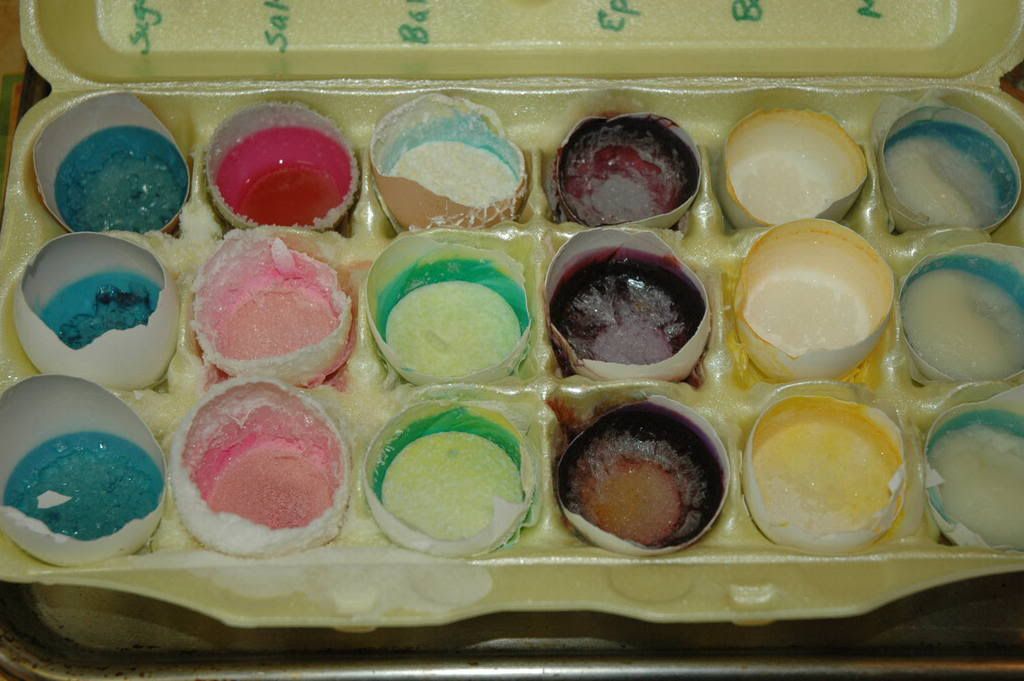 If you look closely you will see crystals on the outside of the pink/red shells and the top blue/green one has sheet crystals outside the shell. The purple crystals are sheet crystals.