Most of you are not use to finding me here!   http://www.homeschoolblogger.com/solidrock/ I wanted to do a vacation from the past and needed to be able to load photos more easily. I have four blogs on Blogger...they are for our school activities mostly.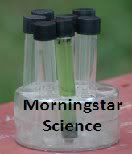 I hope you enjoy this post. Two years ago we went to California. Sort of a pilgrimage back home.This is one of our stops. Scotty's Castle in Death Valley California. I absolutely love this place.  My middle daughter is into architecture and was so taken by all the details and beauty.  All photos taken by my kids. ( have to give them the credit! They did a great job )
Click on the photo to enlarge.
The drapes are leather.
Electric Toaster
Info on Scotty's Castle:
http://www.nps.gov/archive/deva/Scottys/Scottys_main.htm
http://www.roadtripamerica.com/places/scotty.htm
http://www.inn-california.com/deserts/InyoC/deathvalley/scotty1.html