Creepy Leeches! We find these often however this one is huge!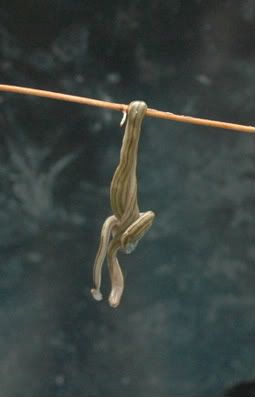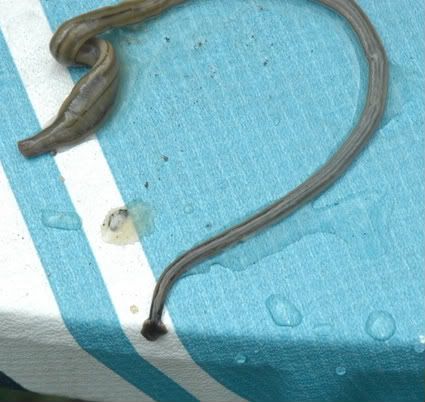 For inquirering minds;
These things live in our basement ( it is open to the underside of the house and not a real basement), under flowerpots, bricks, ect. They are usually much smaller! The one above may be carrying a cacoon or egg sack. The head is at the bottom of the photo.
http://en.wikipedia.org/wiki/Leech