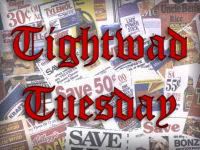 Saving money and time in the kitchen is huge. With school just around the corner I start looking for ways to plan meals a week ahead of time and ways to keep the pantry stocked so I am not wasting time running to the store.
These sites are awesome! Found them on Chasitys blog Homeschool Rocks!
http://www.menus4moms.com/kitchen/weeklymenu/
http://crockpot365.blogspot.com/
Here are more of my favorite food budget sites that keep me motivated.
http://www.organizedhome.com/freezer-cookbook-recipes-freezer-cooking
http://frugalfamilyrecipes.blogspot.com/
I use a simple schedule like the one below once school starts.