Or not....
This recipe may not be too tightwaddy but anytime you make stuff from scratch it is so much better!
All I have left to show you is a large slice. We ate most of it and then two of our felines got into the rest ( we have never before had cats that loved sweets)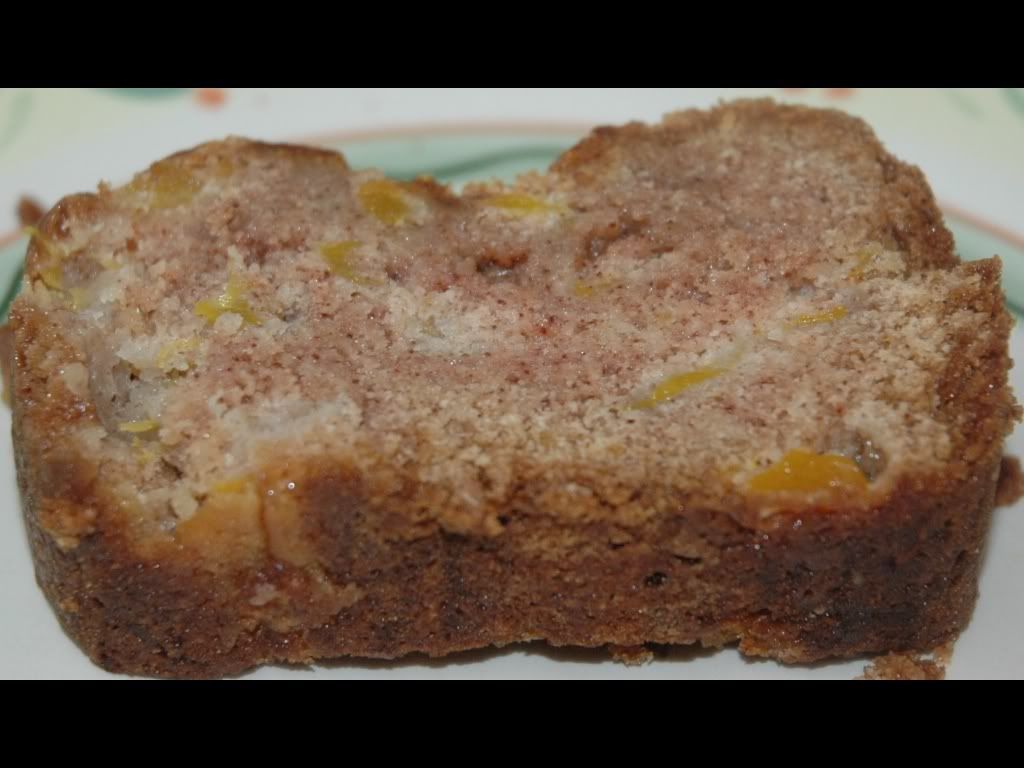 Peach Bread
3 eggs, 2 cups sugar, 2 teaspoons vanilla, 1 cup vegetable oil, 2 cups chopped peaches, ( if frozen or canned, drain first),3 cups flour, 1 tsp baking powder, 1 tsp salt, 1 tsp soda, 3 tsp cinnamon, 1/2 cups chopped nuts. Mix all ingredients well. Pour batter into two floured and greased bread pans. Bake at 350 degrees for about 1 hour. The bread will be very dark. Let it cool completely before taking out of the pan.
Store in fridg and keep away from sweet loving felines!
Abby and Fudgy. Our sweet baby gals.
Here is a picture of a pizza kit ( see earlier post) This is for one 16 inch pizza or a large sheet cake pan.
This one has: Dough Ball, cheese, sauce, pepperoni, and ham.