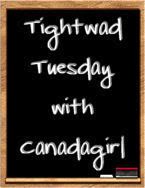 New to me laundry soap.
We have switched laundry soaps after years of using the same one. This one is very economical, has fabric softner included, and is enviornmental friendly. ( it also comes in herbal scents) Its called Ecos. http://www.deliciousorganics.com/products/ecos.htm
I was able to find it at Sams Club for $13.17 for 210 loads of laundry.