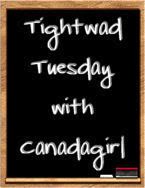 This is a tightwad post because we do not waist the whey…or watery stuff that comes to the top of yoghurt. I also do not buy my yoghurt so for me it is very cheap. (it is donated) I use to make yoghurt. (Also very cheap to do) Canada Girl has a great post on how to do that. http://www.homeschoolblogger.com/Canadagirl/page2/&thisy=&thism=&thisd=
So how do you spell Yoghurt? Yogurt? Yogourt? They are all correct!
Benefits of Yoghurt and Whey?
I have always been a fan of plain yoghurt. Now that I have reached my goal weight I am working hard to keep it! Yoghurt is a big part of that! Here are some links to help you understand how yoghurt helps with weight loss and keeping you healthy.
http://www.stonyfield.com/wellness/MooslettersDisplay.cfm?moos_id=63
http://www.innovatewithdairy.com/InnovateWithDairy/Articles/IF_Facts_Whey_062905.htm
http://www.diabetic-lifestyle.com/articles/mar00_cooki_1.htm
What to do with all the whey from the yoghurt?
I do not like to waste anything! Here are some ideas for yoghurt whey: ( this liquid that is pressed out when you make yoghurt cheese. I get about 2 cups from a container of yoghurt) Most of the healthy bacteria ( probiotic) is in the whey.
Cute E Book on Probiotic Whey: http://www.scribd.com/doc/14660437/Sick-of-Probiotic-Yogurt-Eat-It-This-Whey The book is an easy read of 11 pages.
Dehydrate it: http://elaichietcetera.wordpress.com/2007/12/20/make-wheyand-use-it-too/ I have never tried this. It looks interesting. I never have enough leftovers to spend time doing this.
Use it to bake and cook with: http://www.mountainhighyoghurt.com/recipes/cranberry_nut_muffins.htm
http://ediblearia.com/?s=whey&submit=GO ( click on each recipe header for the complete recipe)
Cooking with Yoghurt Cheese ( getting more yoghurt into your family!)
http://www.stonyfield.com/recipes/CookingWithYogurtCheese.cfm
http://www.grandtimes.com/yogurt.html
http://www.thegutsygourmet.net/yogurt.html
Cooking with Yoghurt ( once you start you will find a million uses for plain yoghurt!)
Favorite Recipes
Cucumber Yogurt Sauce
Makes 1 ½ cups
Prep time: 10 minutes
Make ahead: Can be made several hours ahead; refrigerate until ready to serve.
1 cup plain yoghurt
½ medium cucumber, peeled, seeded, and finely chopped
Pinch salt
2 cloves garlic, finely minced
1 teaspoon olive oil
2 teaspoons white wine vinegar
3 mint leaves, finely minced
In a medium mixing bowl, combine the yoghurt, cucumber, salt, garlic, olive oil, vinegar, and mint. Serve as a sauce for gyros or any sandwich! Great on a salad too.
Frozen Fruit Yoghurt Pops
2 cups fresh blueberries, raspberries, strawberries and sliced bananas, mixed
2 cups plain or vanilla yoghurt
1/4 cup honey
8 small paper cups
8 popsicle sticks
Place the mixed blueberries, raspberries, strawberries, sliced bananas, yoghurt, and honey into a blender. Cover, and blend until fruit is chunky or smooth, as desired.
Fill paper cups 3/4 full with fruit mixture. Cover the top of each cup with a strip of aluminum foil. Poke a popsicle stick through the center of the foil on each cup.
Place the cups in the freezer for at least 5 hours. To serve, remove foil and peel off the paper cup.
Old Yoghurt makes great cheese!
Here is how I make Yoghurt Cheese. ( I made a very small batch this week)