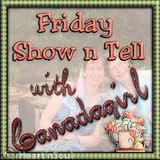 I have been working really hard to finish lesson plans and get our year mapped out. Our first week of school will offically start September 8th. We do a slow start the first week. The gals will organize their notebooks, do some art, maybe some reading and science. We also plan to do a fieldtrip the first week.
The gals do use a lot of the same books. I adjust as needed for the younger child.
Naomi 2009 - 2010
10th Grade
Morningstar Academy
Bible:
Personal Devotional
31 Girl by Mary Simpson
Family Devotional
Biblical Survey A Survey of the Bible from Genesis to Revelation by Cindy Zeigler
Jesus the Messiah by Cindy Zeigler
Algebra 1 Saxon Dive
English: Daily Grams / Writing for 100 Days
American History: The American Journey Vol 2
Geography: American
American Literature
Vocabulary: Wordly Wise 10
Biology Abeka
French 1 Abeka
Sign Language 2: A Word in the Hand 2
Music Appreciation/ Theory: on line
Art: American Folk Art 1865 to present
Technical Drafting: Visio
She will be shadowing a architect in the spring.
Computer Science: Microsoft Office GO!
She is using her dads college text book.
http://www.amazon.com/GO-Microsoft-Office-2007-Introductory/dp/0131679996
Drivers Ed: in the spring.
Home Ec: Sewing, Cooking, Gardening, Basic Car Care