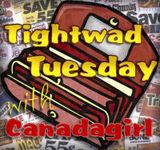 Meal Planning saves time and money! I have shared this before but with a new school year and new schedules its time to put good planning in the kitchen back into action.
I plan meals with my whole family. My girls will be doing the bulk of the cooking this year so they will also be planning the meals. We have a few rules for planning:
We must use what we already have in our pantry, fridg and freezer. We must plan so that at least one meal each week is leftovers. We must plan around time schedules ( two nights a week are quick out the door nights and the meals need to reflect that)
Meals are planned, items pulled from the pantry, and all the meat for the week is pulled from the freezer on Sunday. ( put in the fridg). Meal plan is posted on the fridg.
Doing all of this helps with impulse to just cook anything, go out to eat, ect. Our meals are more nutritious, yummy, and enjoyed by everyone.
Here is a great site on meal planning: http://organizedhome.com/kitchen-tips/menu-planning-save-time-kitchen
A great way to start saving is to do an inventory of your freezer and pantry. Plan around what you already have as much as possible. Look for new recipes. We love looking on line and getting cook books at the library.
Get the whole family involved! My kids have cooked in the kitchen since they could sit on the counters and stir something in a bowl.
Here are a few favorite sites:
http://cookingformyfamily.blogspot.com/
http://www.crockpot-cooking.com/
http://www.yummycrockpotrecipes.com/ ( has recipes by seasons )
http://crockpot365.blogspot.com/ This gal did a year of crockpotting and then produced a book! I love her creative recipes.