I love watching the "wildlife" in my garden. It is such a busy place with bees, butterflies, moths, beetles, and small birds. It is peaceful to observe. I just love the way God puts colors together. Here are this week favorites.
Who says a gal cannot wear spots and stripes together?!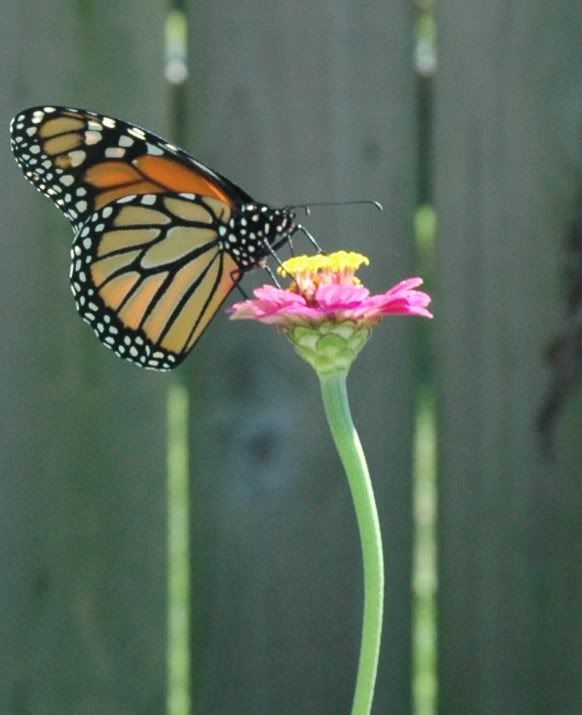 I took several photos of these two "twins". They always landed on the same color zinnia and always faced the same direction.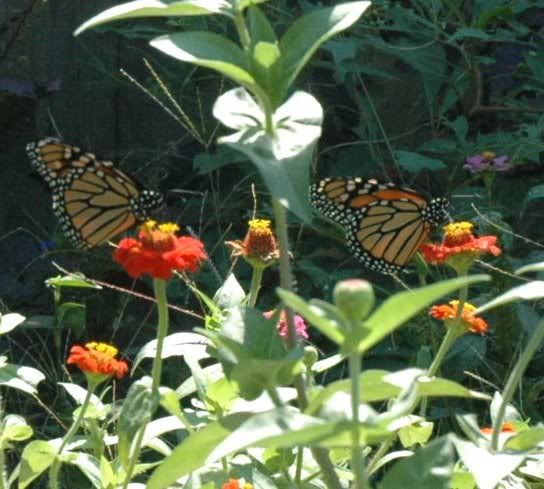 Don't you just love that the Butterfly matches the flower? ( the orange)