Last weekend we went to visit our oldest son and his dear wife. Both attend different schools and are adjusting to married life and life away from home. It was a fabulous visit! So good to just spend time with them. It was all too short. The gals really missed their big brother. Josh was not with us on this trip.
It was wonderful to walk and talk with the kids. Lots of beautiful walking paths all over where they live. The gals and I got in a great botany lesson. ( As my son says" My mom always the teacher.") There were trees and flowers there that do not grow here and I just could not pass up the opportunity. There were so many learning moments on this trip.
Are we there yet?????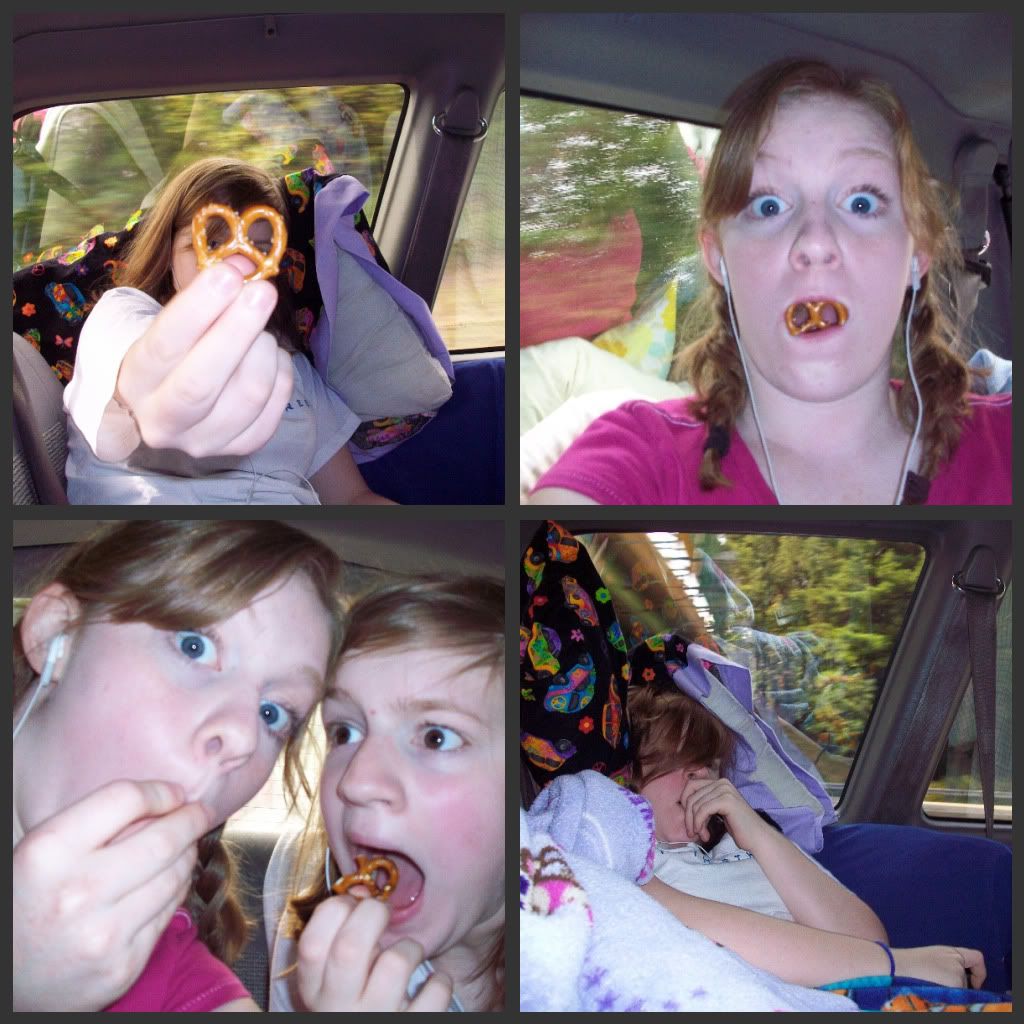 Virginia Tech and Radford U. The grounds of both of these schools are beautiful. The architechure is amazing. Naomi was captivated by it all. She is my budding architect.
It was family weekend at both schools. We were treated to a craft fair and festivities. It was hard to get photos of everything as it was so crowded. It was awesome to walk around with my new DIL and get to know her even better. I learned her favorite textures, colors, and just more of who she is.
Here we are learning about metal crafting, candle wicking and corn husk art. The artist were actually doing their craft at the fair and more than happy to demonstrate. The candlewicking was amazing. The artist had samples from the early 1800s and shared the old as well as modern techniques.
Here are more crafts...Pillows: This gal had every variety of pillow you could imagin. Carved roosters, bee keeping, and walking sticks. The walking sticks had real crystals and precious stones embedded in them. The bee keeper was really like going on a homeschool fieldtrip. So much information! They were selling complete bee hive kits, honey, wax, and candles. The candles were beautiful and I am still upset that I did not purchase a set of tapers.
Forge for metal working, making apple butter, basket weaving demo, and knitting, I just love seeing artist actually doing their crafts and showing others how to do it. These folks really enjoy what they do and their passion is contagious! The apple butter was delicious!!!! I was really inspired by the knitting. All the caps in the box are for babies. Arn't they adorable?! I was unable to get photos of the pottery, jewerly ( beading mostly and very lovely), gourds, ( we bought some), and the Scottish festivities. Radfords mascot is Highlander....they do all kinds of games and wonderful bagpipe music. They played Amazing Grace.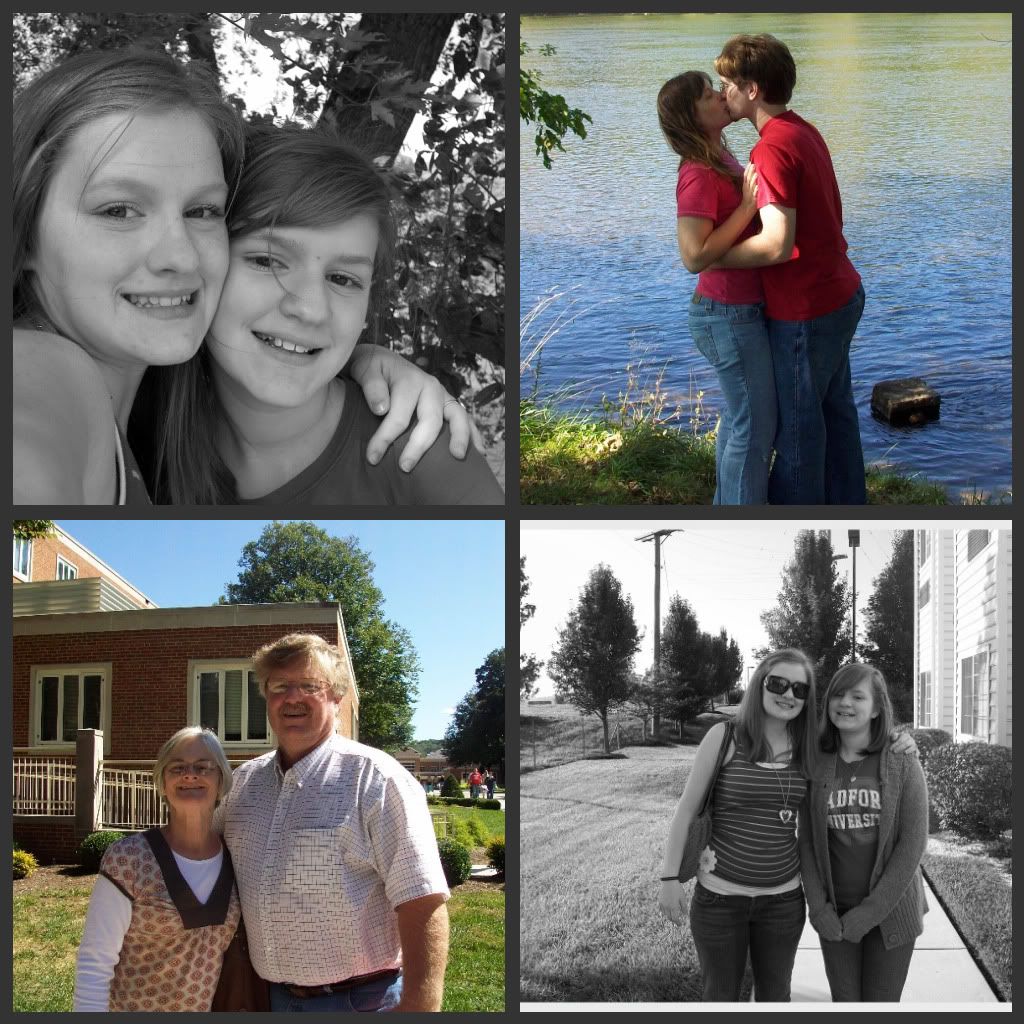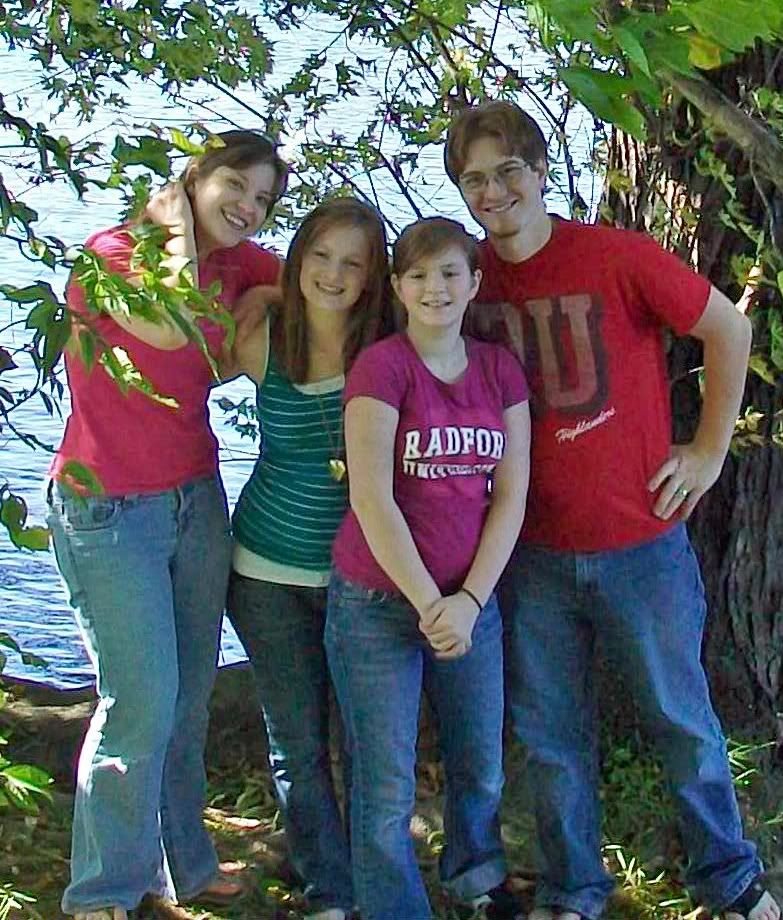 I learned so much from the Lord on this trip. When he knits a family together the fabric of that family fits and is a beautiful piece of art work like a quilt. I am so proud of my kids ( all of them).