I hope all of you had a wonderful Thanksgiving with your family. We were blessed to have our son and daughter in law home for the holiday. We spent time making ornaments, gathering christmas treasures for them to take home, and of course visiting new to us family. We were without phone or computer most of the week. Bliss! Really! The kids found lots to do. And it was quiet! I cannot even begin to share what it feels like to have your kids come home! It is such a blessing to spend time with them and just sit and listen to them.
For the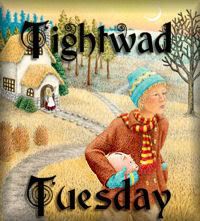 part of this post look at the decorations for autumn in the photos below. We were given free pumpkins this year. ( lots of them!) Not only did we have pumpkins to decorate with but we will freeze all the pumpkin meat for cooking with later in the year. DD2 made an adorable center piece. It cost us a total of $1.25. The basket was 25 cents and the flowers were 1 at the dollar tree. We also decorated with our own gourds.
We made ornaments from more free to us items. Making Pomanders is usually an expensive venture. We were blessed with lemons, limes, oranges and cloves and cinnamon for free this year. Google pomamders and you will find a whole bunch of ideas. We have some from 22 years ago that are still hanging on our tree!
Last but not least for TWT: Spending time at home doing the simple things is the best! Baking, cooking a meal, playing games, watching a movie together, creating memories with homemade gifts and ornaments is priceless!!!! Be sure to visit Mary for more TWT http://www.homeschoolblogger.com/Canadagirl
Decorating is tradition the day after Thanksgiving and this year was no exception. It was even more sweet with the oldest and his bride home for the holiday.
Cats helping to undecorate. We plan for a bit of breakage each year...just part of having five felines. This year we hung bulbs and icecycles on the stairs. These proved to be great joy for the two youngest cats. They have already broken three bulbs. We may have to remove them.
We generally only decorate one full room of the house. This year the chosen room is the foyer. We were greatly blessed with hand me down decorations in fabulous condition. Mostly wreaths and garland with lights.
Our yearly christmas photo was early this year since the groom and his bride were home.
We even took time for an early surprise birthday party for our oldest.
We are back in school. I have scaled back some on school to accomadate for more creative time, busy schedules, illness ( lots of flu), recitals, and holiday happenings. Our Literature and Music will center around The Nutcracker for the month of December. Our bible is a study called Jesus the Messiah, This goes right along with our celebration of Advent with started Sunday, Art is currently on the back burner, We hit a dry spot. I suppose making ornaments, cards, and gifts can be art for the moment. We started our study of Anatomy the week before Thanksgiving. This will continue untill done in early spring. Math, English, and Vocabulary must go on as planned. No cutting corners here! Scaling back seems to have helped us all enjoy the journey more.