I am not sure I have ever shared about my oldest teen in my house so here goes:
Our oldest ( still at home) is an 18 year old young man who is a budding musician. He has graduated from homeschool highschool and is attending our local community college with plans to major in the music field. He is a very talented guitar player ( bass, electic and acoustic), budding piano player, and likes to sing as well. He collects vintage music equipment ( amps and such) He is a regular on our church worship band as well as playing for another church and in his own band. He also has a full time job with a wonderful Christan employer. We are very proud of the way he manages his time with school, work, and his social life. It is so amazing to be sharing in the part of his journey. I cannot even begin to share all the wonderful character qualities he has. He cares deeply for others and is very thoughtful. He is a dependable on time kind of guy. He knows who he is in the Lord. He blesses us!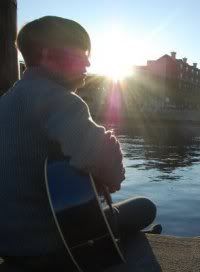 Join Us Each Thursday! Here's How:
Simply write a positive post about something (or things) that your homeschooling teenager has done which impressed you this week. Keep it focused on good/encouraging/growth-maturity-related things you've observed about them; lessons they've learned, or that you've learned through them.
Link back to http://www.homeschoolblogger.com/plans4you/ in your post somewhere, so your readers will know where to go to join Thursday TAT