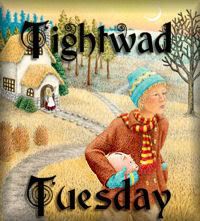 This is so economical and easy to make. Makes a great treat for yourself or a great gift to have on hand.
Basic Bath Salts

2 cups of Epsom Salts (magnesium sulfate)
2 cups of baking soda (sodium bicarbonate)
2 cups of sea salt (sodium chloride)

Each of these ingredients has certain qualities and uses.
Epsom salt, when added to a bath, is absorbed through the skin and is known to draw toxins from the body, sedate the nervous system, reduce swelling and relax muscles.
It's also a natural skin softener and exfoliator.

Baking soda helps neutralize the acids on your skin and wash away oils and perspiration, leaving your skin silky smooth.
It's also useful to relieve itching.

Sea salt helps cleanse pores, alleviate dry skin conditions and soften the water. Although you can substitute table salt, sea salt is preferred because it retains more minerals.
Sea salt is available as fine or coarse crystals; either will work, but remember that the larger the crystals, the longer it takes for the salts to dissolve in the bath.

You can mix and match the proportions of the salts you use; many people add epsom salts, sea salt or baking soda to their bath water with no other added ingredients.

Some bath salts recipes recommend adding only a few tablespoons to each bath, but the beneficial effects from this are usually minimal.
At least half a cup of bath salts should be used, and preferably a whole cup each time.

Cautions:

Bath salts are not recommended for use with babies.
An allergic reaction to bath salts is also possible, particularly when herbs or essential oils are added;
for this reason, a label listing the recipe ingredients is a good idea.