From the Heart: For I know the plans I have for you," declares the LORD, "plans to prosper you and not to harm you, plans to give you hope and a future. Jeremiah 29:11 This scripture has been on my heart all week. Specifically the " plans to prosper you" as in answer to prayer.
Around the House: Rearranging furniture, books, ect. Tossed, gave away lots of stuff. ( boy that felt great!) Did a lot of 15 minute projects ( fly lady style). Organized all the Christmas stuff before it went to the attic this year! That is an accomplishment! Made a list of stuff to make or find for next Christmas.
For Christmas my girls gave me beautiful furniture. Our couch set was 23 years old. DD1 is my interior designer child. She really wanted to get something more up to date and comfy so she bought this for me at our favorite thrift store. It is so comfortable! We love it!
However Behr thinks this is his couch: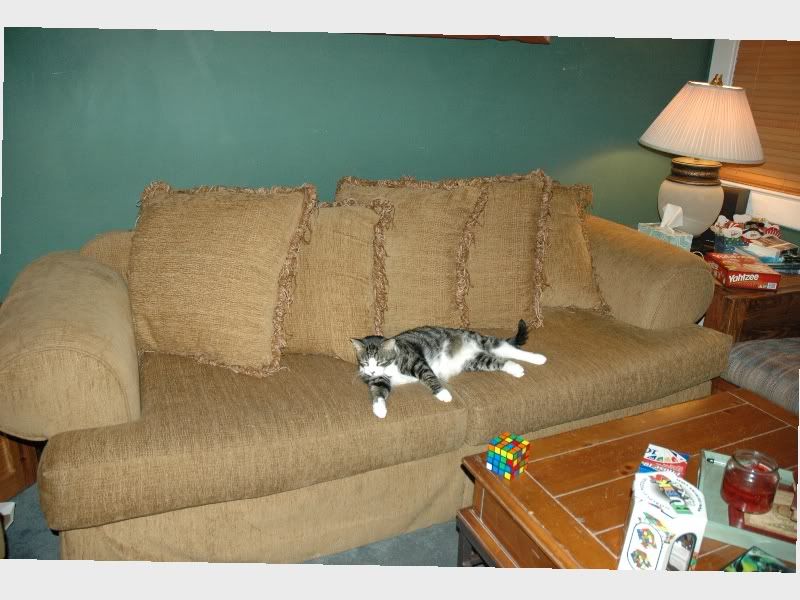 This Bentwood Rocker was given to me by DD2 for christmas. She purchased it at our favorite thrift store. I love it!
Over the Christmas break a friend helped us to clean our new to us piano, We also glued all the ivory that was missing. 3 keys are still missing ivory. It was quite a process. A bit scary to watch as these guys took this beauty apart completely! Its all clean now and ready for the tuner.
Before Cleaning
In process.......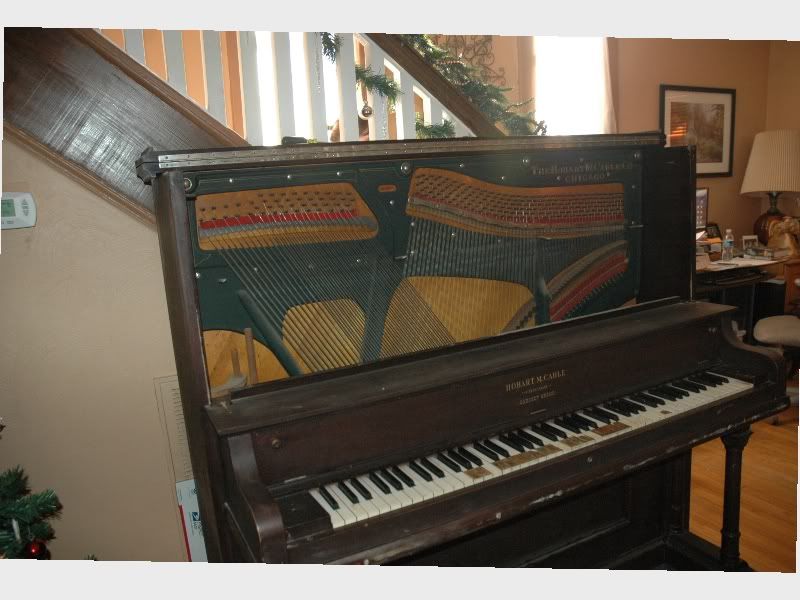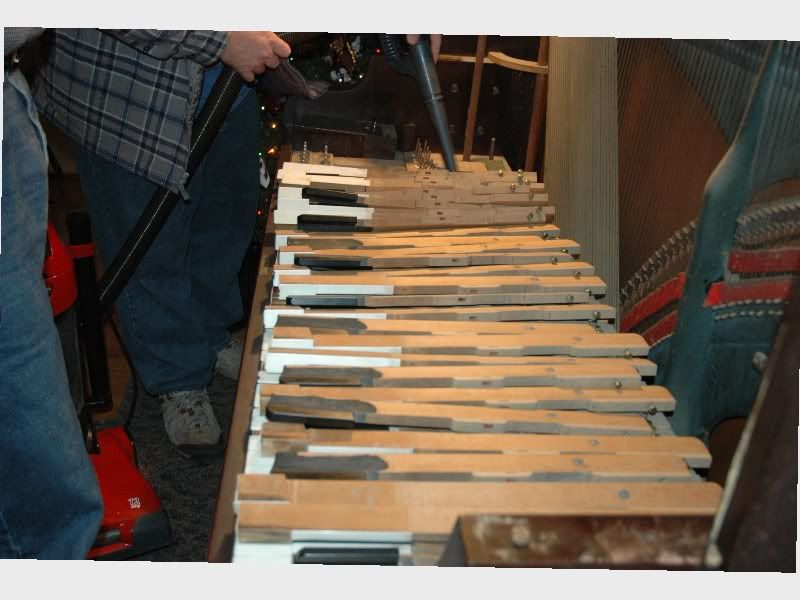 Scary!!!! Its all back together and better than before. We sure learned a lot about how a piano works.
This is DD2 Make Up dresser we got her for Christmas. Fabulous find at the thrift store. She loves it and uses it as an art table. All the cubby drawers are perfect for art.
In the School Room: I think the first week back after a long break went very well. We trimmed some of the subjects and actually let go of a few extra curricular classes. Saving those for summer.
On the Mission Field: So many doors seem to be opening! Exciting. Being patient, Waiting on the Lord for clear direction. We are seeing more and more the need for more shelters for the homeless and working poor. Wish I had the finances to just start one.
On the Literary Scene: Currently reading a Max Lucado three in one book: In the Eye of the Storm, He Still Moves Stones and A Gentle Thunder.
In the Kitchen: Enjoying using our new crockpot!!! So much fun! DS2 got this for us for Christmas.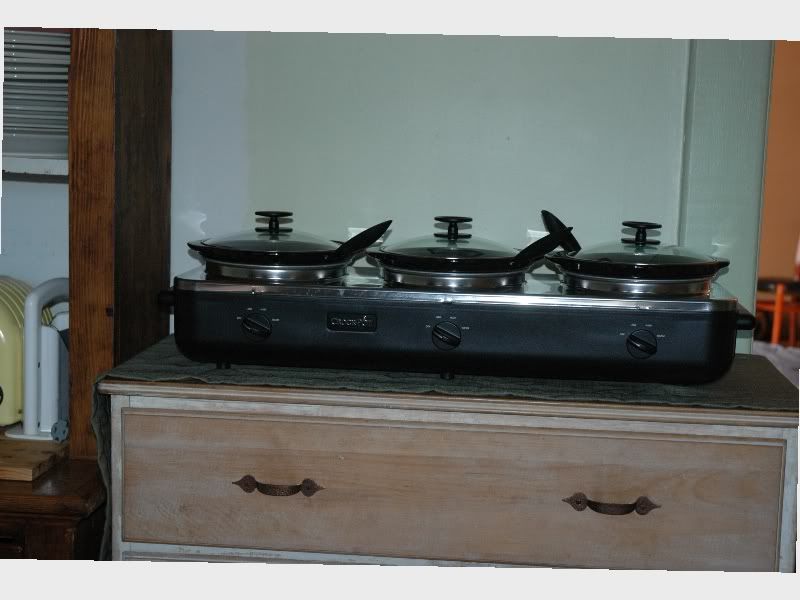 Its so long that we had to rearrange the kitchen to find a spot for it. Its awesome! You can cook an entire meal with it. We especially like it for Nachos.
And this beauty is already getting a workout! The kids love using the panini press. This was our family gift.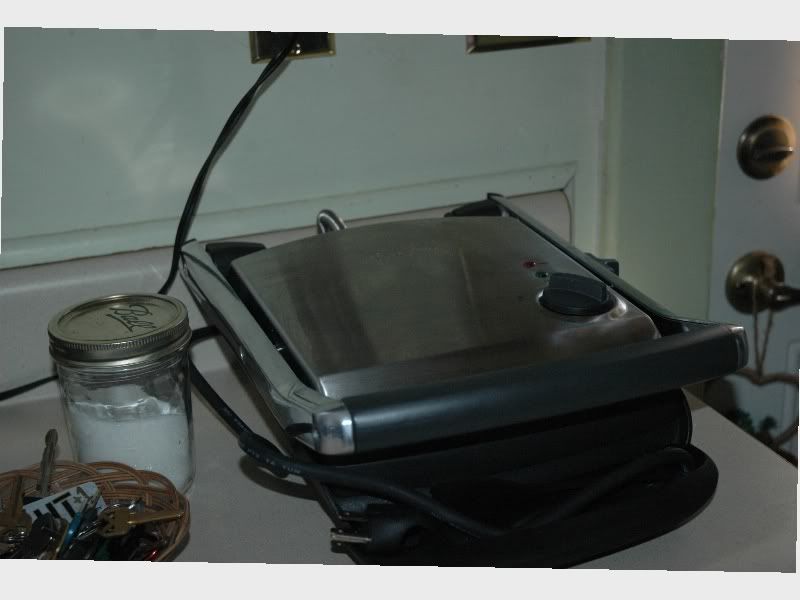 Cleaned out the fridg of all things "holiday" and are finally getting back to basic food. Now if I can just give away all the desserts!
On the Creative Side: Worked on homemade thank you cards. A first for me. I really enjoyed doing this.
Thrifty Finds: I found matching swirl amber globe lamps!!!!!!!!!!! They are smaller than the first one and are perfect for the foyer. ( we do not have overhead lighting in our 112 year old home so lamps are necessary ) Pictures and post on the lamps will be at another time. I also found a large fireplace spark guard. These are very expensive. I found mine for $10.00 in excellect condition. AND my husband purchased a beautiful 9 drawer , with full mirror dresser for me! I now have someplace to put all my clothes!