We have not been to the zoo in many years. It was exciting to go and spend an entire day with Emily. We had perfect weather. This is the entrance to the zoo.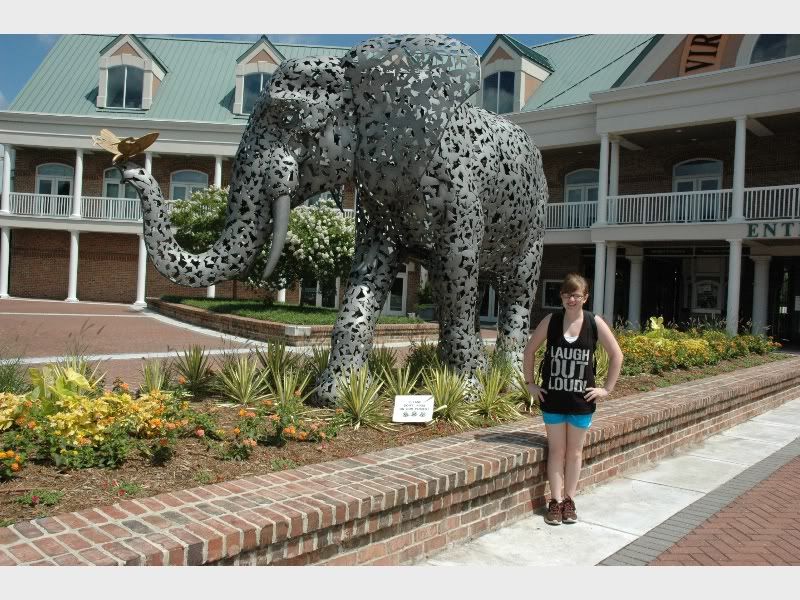 The Elephant Statue is very cool. Check out the detail.
Look at the Gold Butterfly closely. It is made of 2 elephants!
There are butterfly habitats throughout the zoo. It is such a pleasure to sit and watch.
Here is an artical about the elephant:
http://www.virginiazoo.org/zoo-happenings/publicart_elephant.asp
Video here:
http://www.youtube.com/watch?v=Hmxf62Xo-vk
More Zoo post to follow. Emily took over 400 photos!