This year our garden was truely planted by the Lord. I weeded last years wildflower / sunflower and Zinna bed. Had good intentions of replanting and keeping up with the weeds. I dug deep to get rid of the weeds...so imagin my surprise to see zinnas, sunflowers and wildflowers coming up anyway. ( as well as the weeds of course). I never did get around to replanting or weeding again for that matter. What seems like disorder is truely beautiful. Only God can put together such beautiful colors. Enjoy the tour! All photos were taken by by 13yo daughter. ( except the one of her!)
There are treasures in there! ( I promise)
Treasure number one: My daughter!!!!
We did not get very many pure yellow sunflowers this year. This beauty is kissed with rust colors. The birds love the bounty of the sunflowers. I need to get up very early to capture them with the camera.
Giant Rust Colored Sunflower. This is an extra large beauty...over 8ft tall!!!
A nearly black giant sunflower. The stems of this variety are spotted deep purple.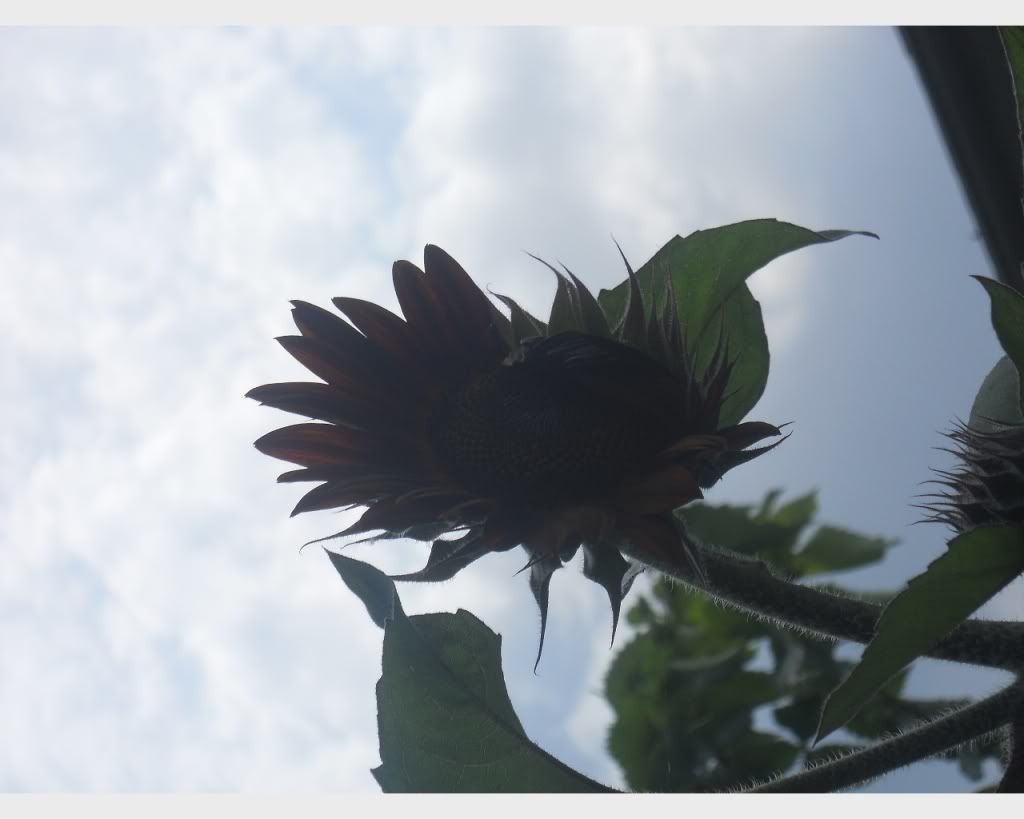 Beautiful bi colored Blackeyed Susans. You can see a normal black eyed in the lower right hand corner. These are large and very showy.
Zinnias. This year they came back bigger ( huge!) and in every color of the rainbow. They were stunning. We were surprised to find this yellow beauty. Did not have yellows last year. Ants are harvesting. Can you see them?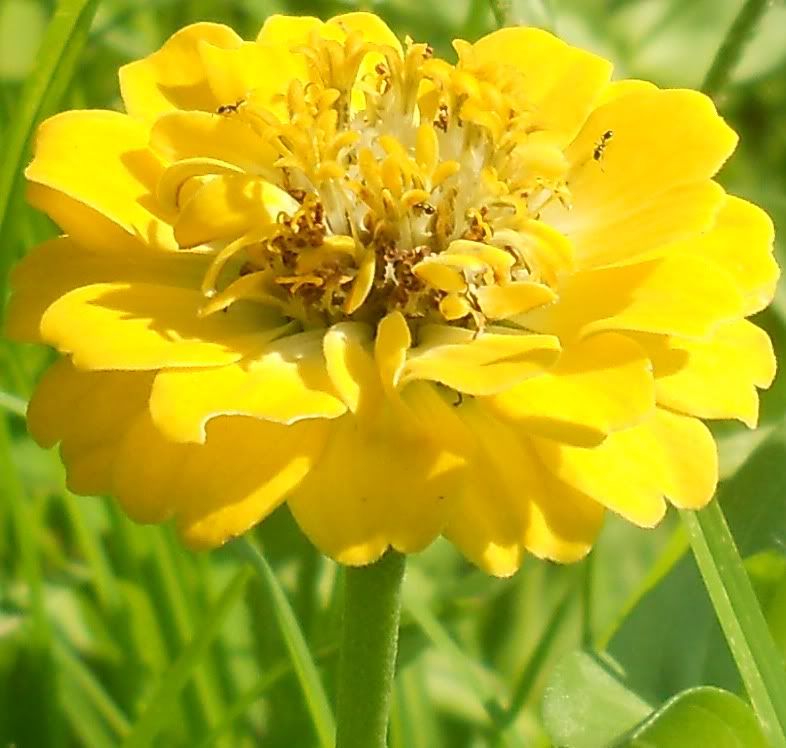 Love Pink and Orange and Yellow together.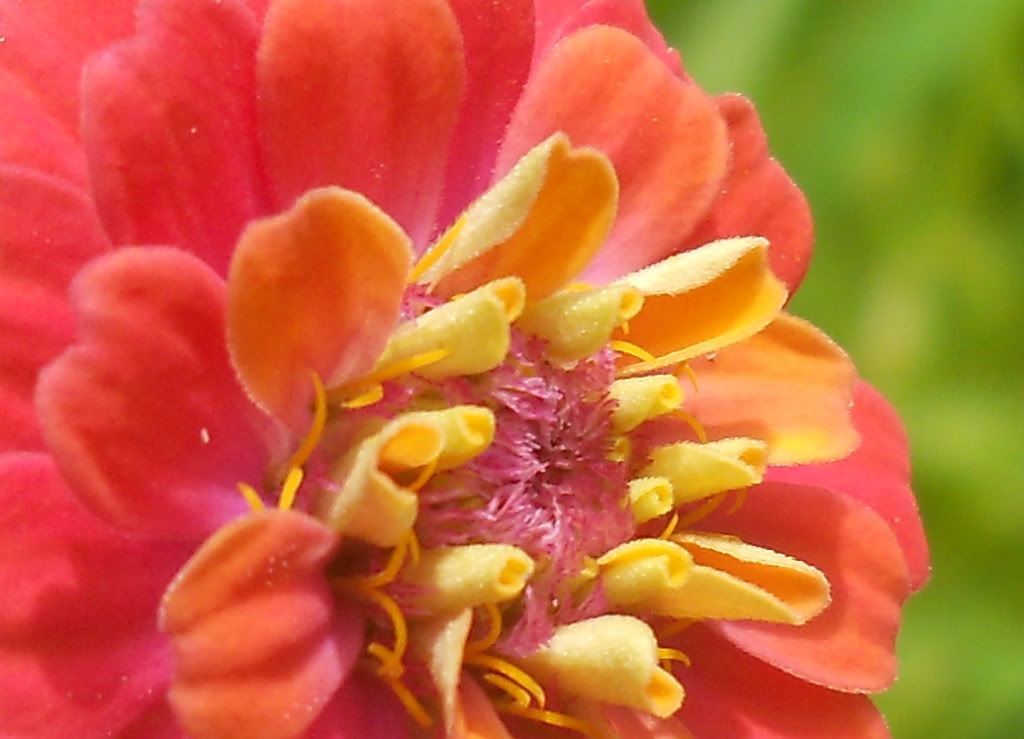 My Favorite!!! Lovely Pink and Green composition.
Ants Harvesting necture off of the Queen Annes Lace. Its cool to watch them.
More Beautiful Critters. We keep a water dish with pebbles and mud in it in the garden for the butterflies. Of course the birds like it too.