Visit Mary for more Weekly Wrap Ups.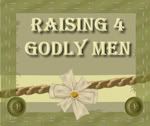 On The Heart and Mind: A new year and a fresh beginning. God is the perfecter of beginnings! As a family we have decided to dive into the word more in 2011. Both hubby and I and the kids all do bible study but we are longing for more family study. Wise choices in food and activities tops the list for me in 2011. Fit to run the race that is before me has become my motto. Positive words or none at all to all who cross our path. And last to finish up projects in a timely fashion!
On The Home Front: The joy of the holiday is still fresh at our home. Oh how blessed we are to have family all home for the holidays. A time of refreshing and renewing.
The Christmas decor is back in the attic. Rooms put back in order. And new memories abound.
We have had plenty of extra work around the house this winter. Heating our home by wood alone is cause for extra cleaning, stacking, and cleaning of ashes. We are thankful for the fireplace! But the dust and dirt it causes is never ending. It has been the coldest winter in twenty one years. And the most beautiful!
My Craft Corner: I always start crafts after Christmas and this year is no exception! I have a list of gifts to make for next Christmas and am excited to get started. Currently I am working on making yo yo's . The fabric kind.
I purchased boxes with hinged lids to organize my crafting. ( gift from my son!) I am hoping these will help me stay organized better.
In The Kitchen: Making candy this week. Have my menu planned for the next two weeks. Tonight's meal is stuffed shells.
On The Healthy Side: Both hubby and I resolve to be healthier in 2011. It starts monday! ( whats a gal to do with all the fudge and other goodies in the house!?) For me eating less and walking more is the goal.
On My Night Stand: City on Our Knees by Toby Mac
Chronological Bible
I have so enjoyed reading the Chronological Bible. The bible is full of awesome, wonderful, amazing stuff!