The Sunflowers got mold due to too much rain this year. Notice the yellow leaves and black gunk where the seeds should be.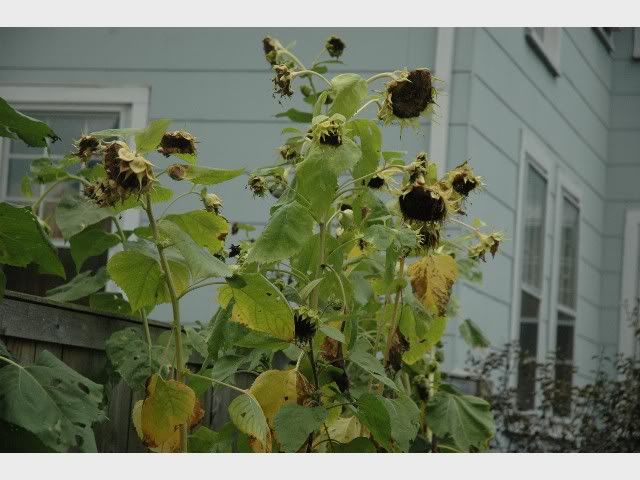 However we leave the sunflowers standing untill they are completely void of seed as the birds feast on them. Below are pictures of a few of the birds that visit daily. These little guys are hard to catch on film as they do not stay still!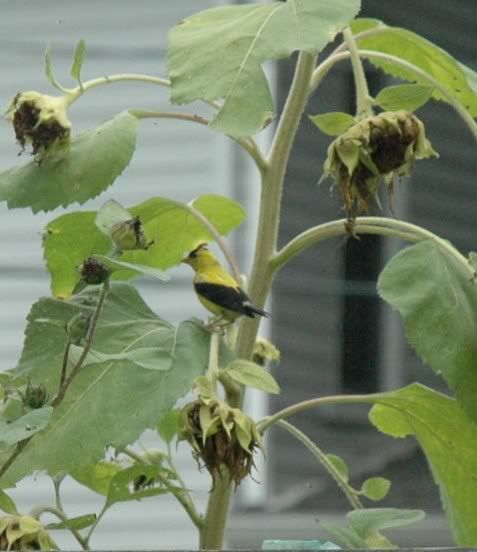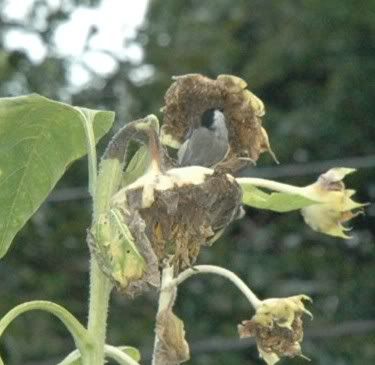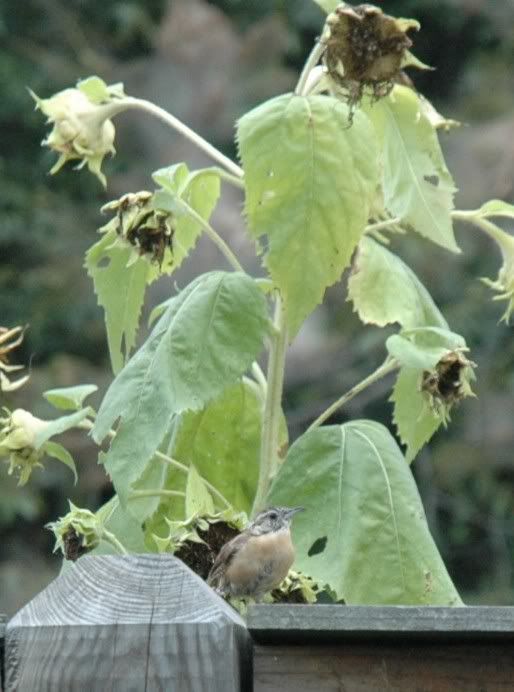 Here are the mystery seeds! Morning Glory. They are beautiful each and every morning.