Here are views from inside Freemason Church ( see below post). Photos do not give justice to the awe of the beauty. The brass was stunning. There was only two stain glass windows ( picture ) in this church. They are beautiful. The other windows had some color glass on the edges. All the side windows were replaced. The cost was prohibitive to putting the wavy glass back in. They are still very pretty.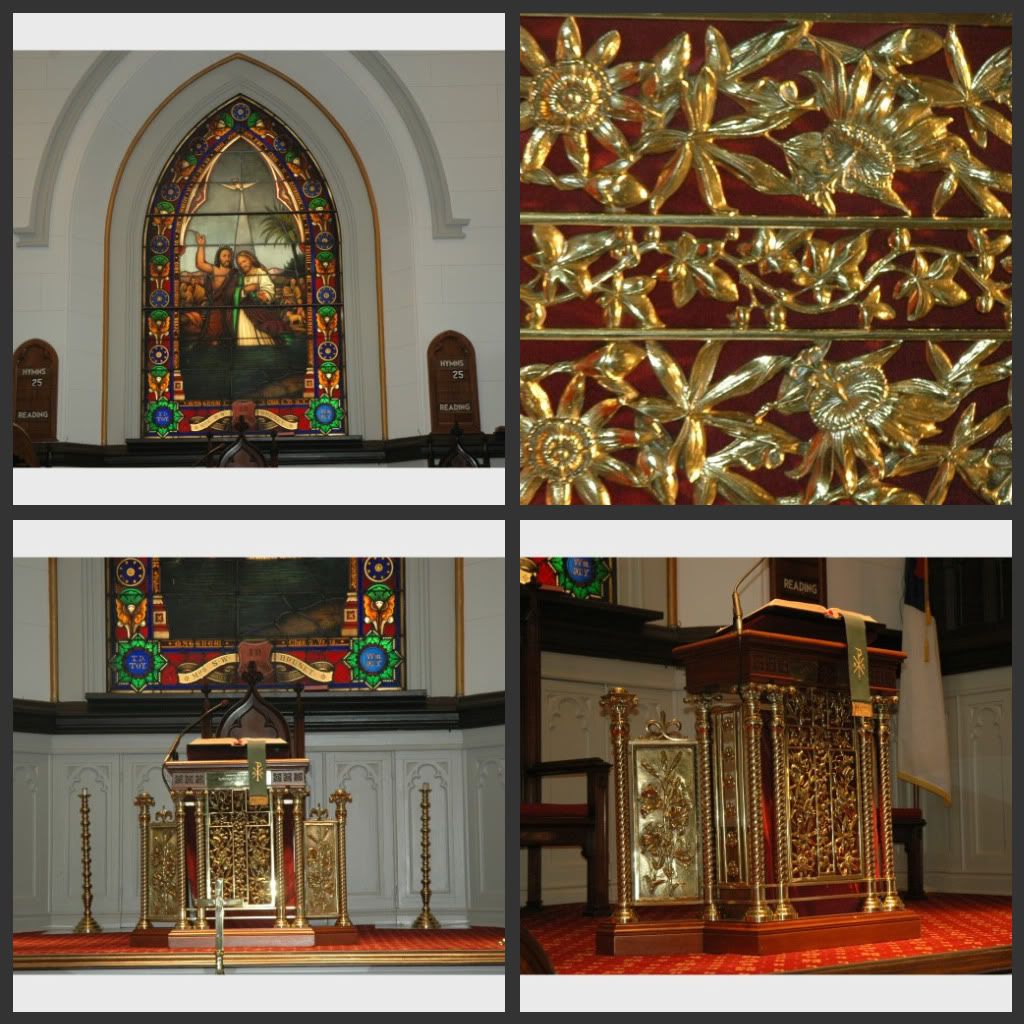 Its all in the details! The medallion is one of three that exhisted in the ceiling. These use to be lowered down with gas lamps on them for light. They are huge! We were not allowed upstairs but the balconany was in a full U above the sancuary.
This photo shows a scale model with all the additions added over the years. They are just finishing the final addition. Great care has been taken to make the exterior match.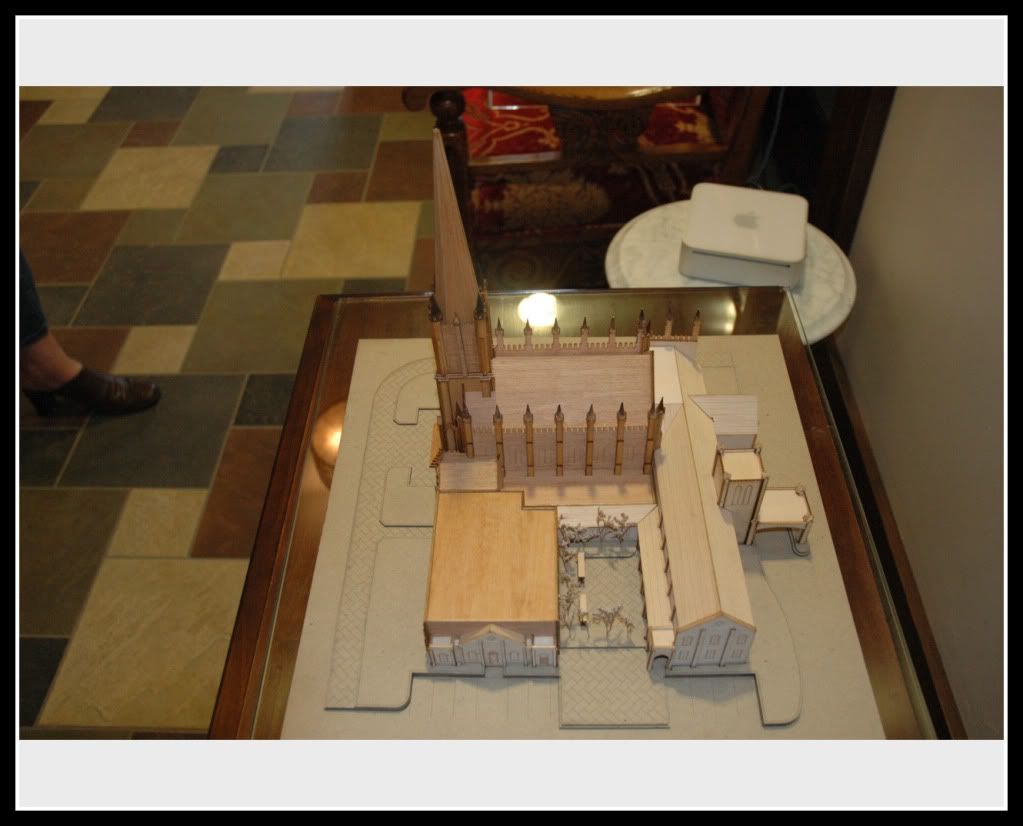 And I have saved the best for last...okay the best if you love music and old things! We actually get to hear this beauty this month. We are going to a concert. I cannot wait!