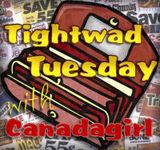 I should have taken a photo of the gift the gals and I put together for a friend. She and I share an avid love for the same thrift store so when we had an opportunity to bless her with a gift at a recent ladies get together at our church I knew just where to shop. The gift was to honor her as a Proverbs 31 woman. It was a blessing to be the one presenting the gift.
The gals and I had a blast picking out "her favorite things". Her home is filled with thrift store finds. She makes things over to go with the decor ( thrift store shek!) and is a whiz at painting furniture. We had a theme in mind as we shopped and also set a price limit per item. This helps us stay in budget.
We bought her a large basket with wire leaves and banding accents, a tall leaf design candle holder, ( rustic metal), a pumpkin wire candle holder ( again rustic metal), a metal wall plaque in the shape of a cross with "Faith" written in the middle, a small metal basket that hangs on the wall, ( we filled it with flowers),and four old lace and cotton hand towels. I paid $6.75 for all the above. Below are the prices of the same ( or near same) items if purchased new.
Basket with Wire Accents 22.00
Pumpkin Candle Holder 13.00
Leaf Design Candle Holder 17.00
Faith Wall Hanging 9.95
Wall Tin Basket 17.99
Cotton Towels 40.00
Shopping at the thrift store enables me to buy great gifts on a shoestring budget.