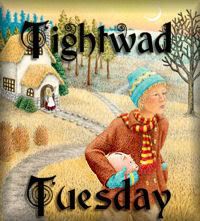 This weeks post is about being patient! Waiting to find a matching item at a price your can afford. You may remember a few months ago I found a retro 60s /70s Amber Glass lamp for $2.00! That was a steal! I love the lamp and had no idea it had matching smaller lamps. This past week I found not one but two matching lamps at a thrift store. I went home and ask hubby if I could get the lamp ( It was $6.98 ) Notice I sait It as I only saw one lamp. We went to the store later in the day. Hubby spotted what he thought to be the lamp way up high on a shelve...and I said no the one I looked at was way over there....so there were two! I now have three matching lamps in my foyer/ office/ den. They make it cozy and full of soft light. These lamps are sought after by collectors and worth a whole lot more than I paid for them. But I did not get them to resell. I got them because I love them and I need them.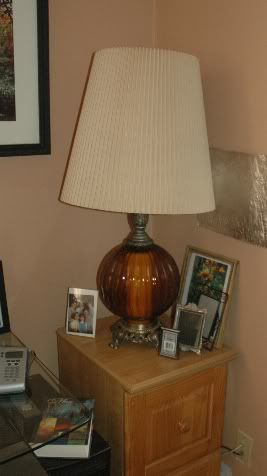 The orginal find that started this collecting craze! I paid $2.00 for it.
The new one ( to me). There are two of these. Speaking of bargins the paintings in this photo were steals at 25 cents for one and a dime for the other.
I had taken photos of them in the dark all lite up but somehow they never showed up on the camera. So these are day time shots. So you cannot see just how soft and pretty the light is.
We also shop for new stuff ( sometimes!) While looking for lampshades for the new thrift store finds we found this lamp. It was on sale for $39.00. We saved $117.00! I now have a really well lite reading nook. The lamp has a night light in it too.