Blessings
We were honored this week to have Randy Forbes teach at our church. What an amazing testimony and an amazing call to return to the roots of our countries founding fathers. Randy started Find Room 219. I encourage you to check out the amazing journey that started with prayer for our nation. http://www.prayercaucus.org/
We are the proud owners of a new to us car!!!! A 2004 Surburban. Its so nice. Our sons old car ( the one given to him by his youth pastor) blew an exhaust manifold while I was driving it..... smoke and all. It is a very old car and our son had plans to give it away as soon as we got our car situation settled...well we did yesterday! Remember the free car I mentioned a few weeks back? These folks took it in for repairs and cleaning and we get to brought it home on Thursday! So for the first time in many many years we are a two car family. Feel so blessed! All the praise and honor goes to the Lord!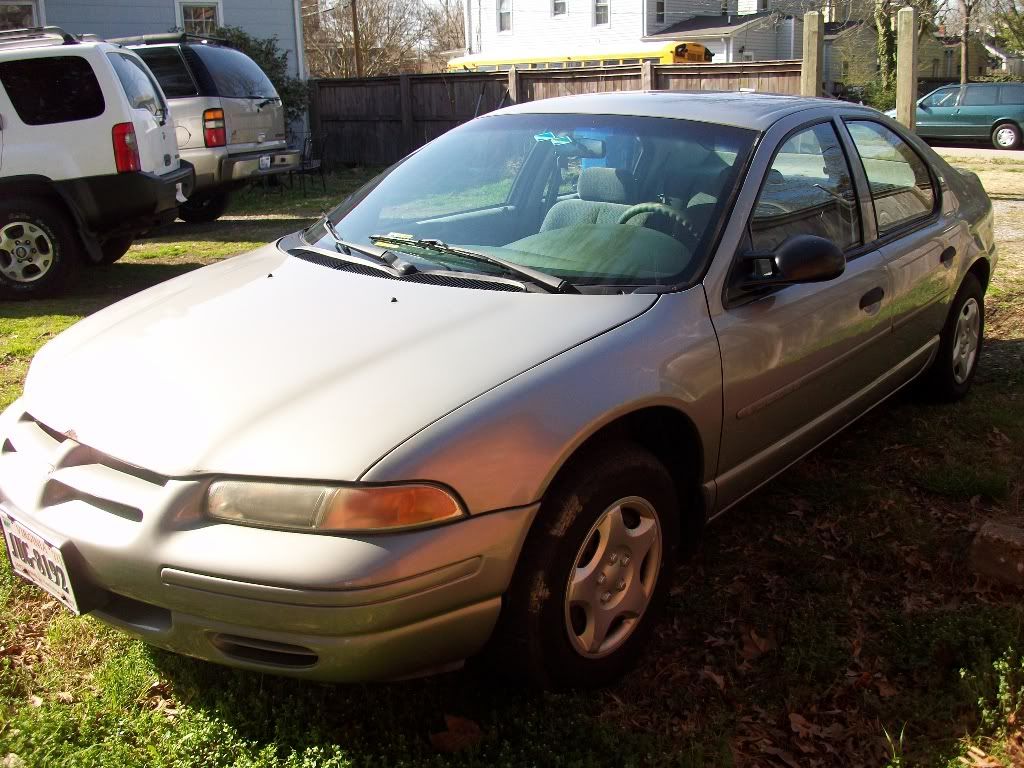 On the Mission Field: this week was a challenge for me. There is a young man out there ( just turned 20) who is from a local family. While I cannot share details I can share that my mothers heart was broken for him. We are doing all we can to find a way for him to get off the street, a job, and most of all reconcilliation with his family. There was a large group out there this week and all were so hungry for a listening ear, prayer, and compassion.
Around the House: Cleaning blitz on Monday! Spent hours tackling dust and grime, putting the stuff of winter away, and rearranging. Good thing I did so much on Monday because I am not sure where the rest of the week went to!
What We Are Learning: Dear daughter 1 has a part time job where her brother works. She is in the process of learning how to balance work and school. Its a great life lesson. She is tired. She was also accepted as a camp counselor for 8 weeks this summer. She is very excited.
DD2 had her first OT appointment. She has a lot of work to do to get her hand strength back to normal. Who would have guessed a sprained thrumb could be so much trouble? She is doing exercizes 3 times a day /20 minutes each time. Then ice for 20 minutes. She is using putty as her exercise tool.
The Shakespeare books came! I am so pleased with the version we decided to go with. I am not a fan of reading Shakespeare but want the kids to understand and experience it. ( lets face it my high school experience was not hands on ) Anyway we went with Cambridge School Shakespeare series. http://www.cambridge.org/features/literature/shakespeare/school.htm We plan to see the play in the late spring. This book has fun activities, vocabulary and is easy to read. I think they will enjoy the process.
In Anatomy the gals are learning about the Endocrine System.
They started first aide and cpr this week. Check out this site. http://www.firstaidweb.com/ We are not ordering the cards...do not feel comfortable with reviews of this company's business end. but the learning part is good.
The gals finished the writing portion of English a while back. We used Writing for 100 Days. It was okay...but not college entry level english! You can read a review of the book here: http://eclectichomeschool.org/reviews/individual_review2.asp?revid=2533 I really believe firmly in being able to write well and this book covered all the basics but not indepth. We are now doing a written paper each week till school ends; Focusing on the Essay. http://www2.actden.com/writ_den/tips/essay/
Still working on getting the zipper just right...its gonna happen!
Moms Education: I read Randy Forbes Run to the Roar. It is a fable about faith, courage and leadership. http://www.runtotheroar.com/roar/about-run-to-the-roar.cfm A quick read. But I do plan to read it slowly to the kids and discuss it.
Reading Heaven by Randy Alcorn. This book has a romantic history for hubby and I . Years back when our church did not have Wednesday night adult studies, we would drop our kids off at youth group and head for Barnes and Nobles. We called it our book date night. We read a large portion of Heaven and some other books. We never finished Heaven because we started doing the food pantry on Wednesday evenings. I am now going to finish this book! Sure do miss our book dates!
Still working through Entering the Presence of God by Derek Prince. This week I read about the Spirt and Truth...meaty chapter. Discusses how we cannot fellowship with the Lord if we are not walking in truth. Gave many examples of people in the bible who were not walking in truth and how the Lord delt with them. Acts 5:1 -11 ( Ananias and Sapphira) and John 1: 5 -6.
Weightloss Journey Stepped on the scale and I am up 2 lbs, Does not surprise me. We have been so busy this week and not home a whole lot. Meals are eaten on the run and late in the evening. Snacking between. I walked a lot this week......but not as intended! Mowing the lawn is about an hour and a half of walking. So I can count on that at least once a week from now till late fall!
Kitchen Goodies: In spite of our busy schedule I did manage to keep meals ready or at least cooked and put in the fridg so we could eat whenever. Love the microwave! Spaghetti and Italian Sausage, Crockpot Potroast, Leftovers, Steak ( we use it for fajitas and just steak meal so two meals in one), Pizza, leftovers once again.
Thrifty Living: Library sale this week. We found some really old books. I also found a pair of pants and a beautiful skirt with the tags still on them at the thrift store for 2.00. The pants were marked at $69.00 and the skirt was marked at $75.00. Do people really pay that much for one item of clothing? I just cannot fathom it. I got a nearly new game ( Cranium) for 50 cents and a very nice prom type gown for 50cents ( if for nothing else the fabric will be used)
This and That I keep mentioning how busy we are but really do not share what we do. I think I have shared from time to time about our work with the poor, and running a food pantry and clothing closet and street ministry. Well it takes hours each week to keep the pantry stocked, see clients, clean, ect. We gather food from grocery stores, the food bank and resturants 3 to 4 mornings a week and monday evening.We ditribute food to clients 2 days each week at the food pantry. We go out each sunday to minister to the homeless, hand out care packages, soup ect. This means the gals are home doing school work on most of those mornings. But they know all to well how to gather, stock, bag, and care for clients! When they were younger they came with us. On top of all of this hubby is attending college.